Sea-Dog Merchandising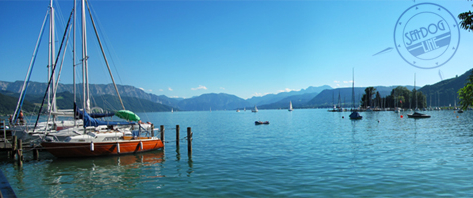 Sea-Dog merchandising support products allow the dealer to quickly and easily stock their stores in a professional and easy to manage manner. Details provided below and in our Print Catalog tab.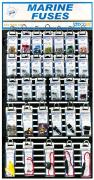 Sea-Dog offers many different category specific panels providing the dealer a clean and easy way to concentrate on the product categories that make sense for their business. Panels can be hung from peg board or slat wall, or can be mounted directly to the wall. They come fully loaded with 6" hooks and re-order back tags on every hook. In addition, we now offer fully operational panels to display our products. These working displays come pre-wired with a 110V power source – simply plug and play. Hands on access to our best-selling courtesy lights as well as sockets and gauges help consumers make more informed choices. Display panel only – no saleable product.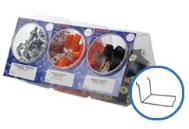 The Sea-Dog Point-of-Purchase displays take more than thirty of our most popular items and puts them in front of the consumer. Fishbowls, strip merchandisers, and display cartons are used to feature these items in an easy to show, professional display. The products in the fish bowls and the display cartons are bulk-packed with individual UPC tags on each part. The fish bowls include a part number/description card and can be hung on pegboard or slatwall with included rack or set on a counter for easy access impulse sales. Strip Merchandisers are individually carded items that hang from a merchandising strip for easy placement near complementary items.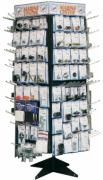 The Sea-Dog spinner is a five-sided, ten panel rotating display that puts more than 155 different top-selling items into a compact three square foot area. More than $2250 of retail value merchandise is displayed in a way that allows for easy selling and stocking of our top-selling products. There are two versions of the spinner available – the Inland model and the Coastal model.